South Bend Asphalt Paving
Walt's Paving is the top asphalt paving company in South Bend, Indiana. Our professional paving crew has been completing residential and commercial paving projects throught South Bend for over 40 years.
Walt's makes a solid foundation
As asphalt crumbles over time due to use, exposure to the elements and other forces, this needs to be addressed. Asphalt roads are full of cracks and potholes that can damage vehicles and impede traffic. Residential and commercial asphalt should be well maintained and repaired as needed. Don't let the asphalt get damaged, hire a professional South Bend asphalt laying service today to keep your asphalt layer new and lasting.
Walt's Offers Affordable Pricing
Hire an affordable South Bend asphalt paving company. You don't have to sacrifice quality for the price, as we offer professional services at competitive rates. Ask about our discounts for South Bend churches and veterans.
Walt's gets it done right the first time
We stand by our work and guarantee a level of professionalism that will leave you satisfied with your asphalt paving project. Don't settle for less than the best, contact Walt's Paving today!
While many South Bend asphalt pavers drag their feet, Walt's Paving will quickly get your asphalt paving project done so you can get back to life as normal.
We offer discounts for seniors, veterans, and churches!
Nathan Craig
"They did a fabulous job for our church. If you need any paving done these folks do a great job. They were also timely and affordable."
Allen Swatsworth
"WE just had a parking lot completed at our church by Walt's Paving. They did an excellent job, on schedule and at agreed upon price. So glad to have been serviced by this company."
Kip Prast
"Love the Quality, love the price, and Jim and Walt were so delightful, couldn't ask for friendlier people!!"
Deb Baker
"They did a very good job and their pricing was fair. Very easy to work with."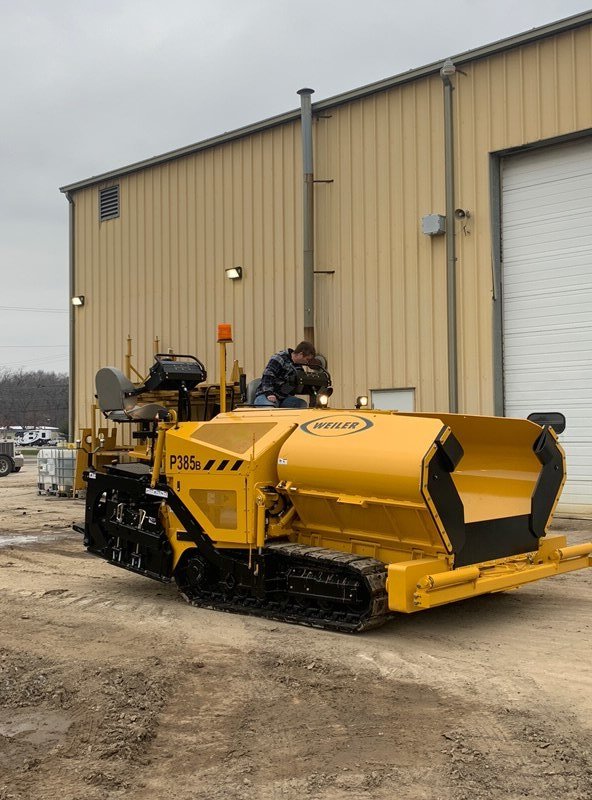 Fix cracks, potholes, and other general wear with a professional asphalt paving service like Walt's Paving. Give your driveway or parking lot the love it deserves. As it starts to deteriorate over time, hire a qualified asphalt paving contractor to address those issues and make necessary repairs.
At Walt's Paving, we believe in getting the job done right the first time. We don't cut corners or take shortcuts.