Our commercial paving crews provide quick and professional service. From apartment complexes to sports facilities, we know that maintaining your commercial and industrial areas means a better experience for your customers.
Walt's gets it done right the first time
We do the best job with the best equipment for compaction, milling, lay-down, etc.
We offer discounts for seniors, veterans, and churches!
Nathan Craig
"They did a fabulous job for our church. If you need any paving done these folks do a great job. They were also timely and affordable."
Allen Swatsworth
"WE just had a parking lot completed at our church by Walt's Paving. They did an excellent job, on schedule and at agreed upon price. So glad to have been serviced by this company."
Kip Prast
"Love the Quality, love the price, and Jim and Walt were so delightful, couldn't ask for friendlier people!!"
Deb Baker
"They did a very good job and their pricing was fair. Very easy to work with."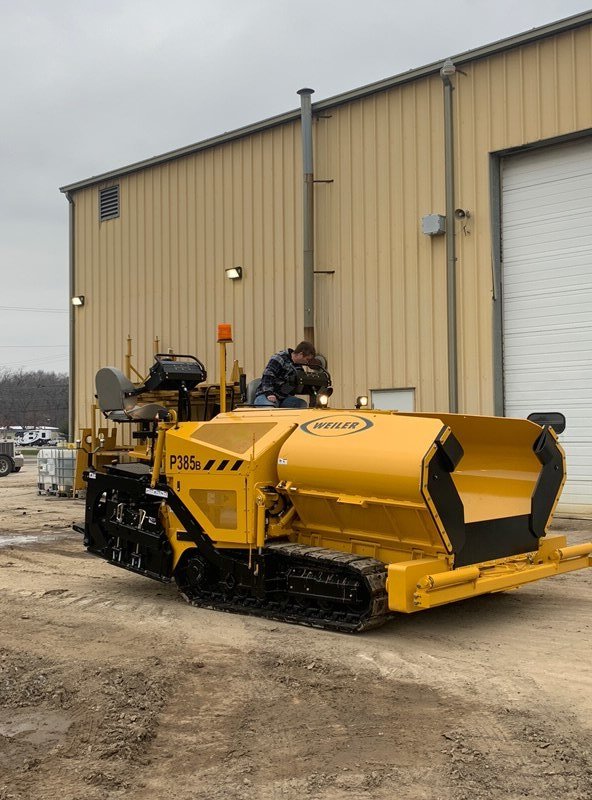 Call on our team for parking lot paving, asphalt crack repair, or pothole repair. We can also reconstruct your speed bumps and do every part of your parking lot restoration, including striping.
Potholes and cracks don't just look bad. They can also be hazardous to your customer's cars, and that's the last thing you want as a business owner. Getting your pavement restored is the first step towards customer satisfaction.
At Walt's Paving, we believe in getting the job done right the first time. We don't cut corners or take shortcuts.
Commercial paving includes parking lots for businesses, apartment complexes, and other large installations. Most commercial paving contractors will do a part of the service, such as paving, and then you'll have to hire another contractor to do the striping, parking lot blocks, and other finishing touches. However, that isn't the case when you hire Walt's Paving. We take care of you during every step of the project.
Side and prep work for your paving

Excavation

Grading

Curbing

Striping and painting

Sealing

Speed bumps

Pothole repair

Parking stops and blocks

Parking lot expansions
Speed bumps and parking blocks, in particular, are what set us apart from other local paving contractors. 
We are well equipped to handle all of your commercial paving needs. We even extend our expertise to industrial situations. No job is too big or too small for us. When you need a large area paved, call our commercial paving contractors. We have the best prices in the area and will do the job right the first time.